Environment´s information
It is close to the birth of the river Ubagua in Riezu and, in Iturgoyen, the Peak of Trinidad that is a good lookout over Andía. Other lookout of the area is the Peak of Muru. In the East is the reservoir of Alloz with its beaches and different water sports. In the North it is the monastery of Irantzu with its cloister and the birth of Urederra at the beginning of the Natural Park of Urbasa and Andía that is a good touris destination to bear in mind. Other tourist destination of the area is the Navarre Camino de Santiago, above all the section between Estella and Puente la Reina, rich in historical-artistic heritage and its surroundings (monastery of Irache, castle of Monjardín, facade of Cirauqui, hermitage of Eunate and Olcoz with its Romanesque tower and facade).
Zurucuain
Very quiet locality located in the South of the Valley of Yerri, in the right bank of the river Irazu. We can find the Church of the "Purificación de Nuestra Señora", Gothic and with transformations in 1619 with monogram of Christ in the façade with a big rococo altarpiece from the XVIII century. There are some houses with shields from the XVI and XVIII centuries. There are playground, fronton, wide green areas and very beautiful views.
Tours
Estella, swamp of Alloz, Puente La Reina. Source of Urederra, Mountain chain of Lokiz, Mountain chain of Urbasa. Hermitage of Eunate.
Activities
Hiking, cycling.
WHERE TO GO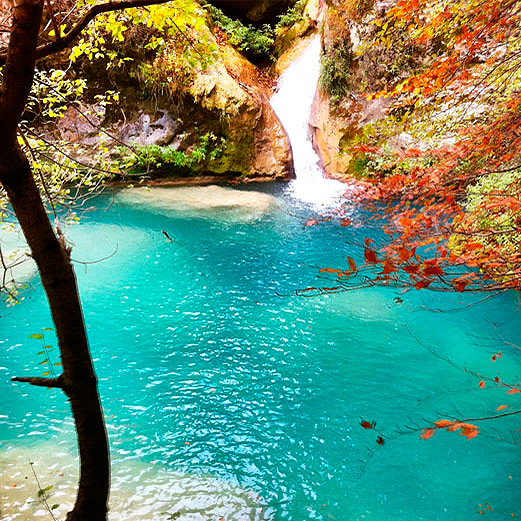 Nacedero del río Urederra
El manantial donde nace el río Urederra es de ensueño escondido a los pies de las murallas de piedra caliza de la sierra de Urbasa, el símbolo de los bosques navarros . Toda una una auténtica maravil...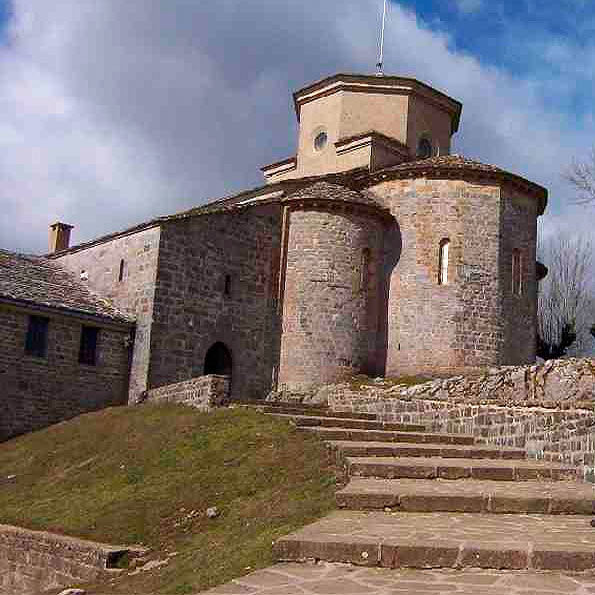 Santuario San Miguel de Aralar
Constituye uno de los centros de espiritualidad más conocidos de Navarra. Es un templo románico con tres naves y tres ábsides localizado en lo alto de la sierra de Aralar, desde donde se divisa una pa...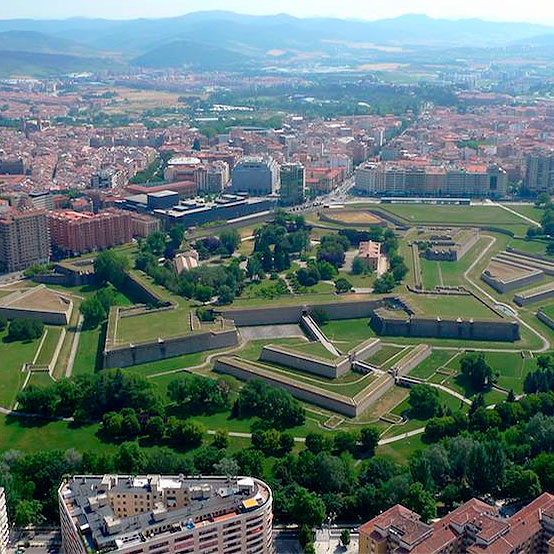 Pamplona
Pamplona invita a disfrutar pausadamente de sus parques y a callejear por su casco antiguo; invita a degustar su gastronomía y sus populares pinchos, regados con un buen vino, disfrutar de festejos ún...
UPCOMING EVENTS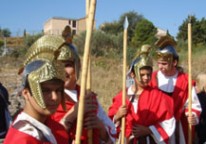 Día de Cara
En Santacara, del 9 al 10 de junio
Los vecinos se atavían con túnicas y emprenden un periplo al siglo I a.C. para transmitir la importancia de Cara, ciudad romana precursora de la actual Santacara. El programa de actos incluye un merca...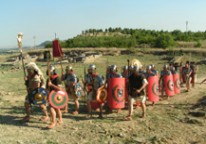 Festival romano de Andelos
En Mendigorría, del 16 al 17 de junio
Mercado romano, desfiles, exhibiciones, teatro, y conciertos de música antigua nos devuelven a un pasado lejano que aguarda engalanado deseando hacerles disfrutar. Podrán disfrutar de visitas guiadas ...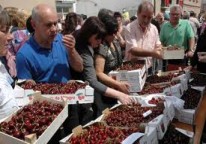 Día de la cereza
En Milagro, 17 de junio
Se celebra coincidiendo con la cosecha. Deporte, humor, concursos de postres, feria de artesanía, entrega de la cereza de oro y sobre todo degustación del exquisito fruto son algunos de los actos que ...