Environment´s information
It is close to the birth of the river Ubagua in Riezu and, in Iturgoyen, the Peak of Trinidad that is a good lookout over Andía. Other lookout of the area is the Peak of Muru. In the East is the reservoir of Alloz with its beaches and different water sports. In the North it is the monastery of Irantzu with its cloister and the birth of Urederra at the beginning of the Natural Park of Urbasa and Andía that is a good touris destination to bear in mind. Other tourist destination of the area is the Navarre Camino de Santiago, above all the section between Estella and Puente la Reina, rich in historical-artistic heritage and its surroundings (monastery of Irache, castle of Monjardín, facade of Cirauqui, hermitage of Eunate and Olcoz with its Romanesque tower and facade).
Zurucuain
Very quiet locality located in the South of the Valley of Yerri, in the right bank of the river Irazu. We can find the Church of the "Purificación de Nuestra Señora", Gothic and with transformations in 1619 with monogram of Christ in the façade with a big rococo altarpiece from the XVIII century. There are some houses with shields from the XVI and XVIII centuries. There are playground, fronton, wide green areas and very beautiful views.
Tours
Estella, swamp of Alloz, Puente La Reina. Source of Urederra, Mountain chain of Lokiz, Mountain chain of Urbasa. Hermitage of Eunate.
Activities
Hiking, cycling.
WHERE TO GO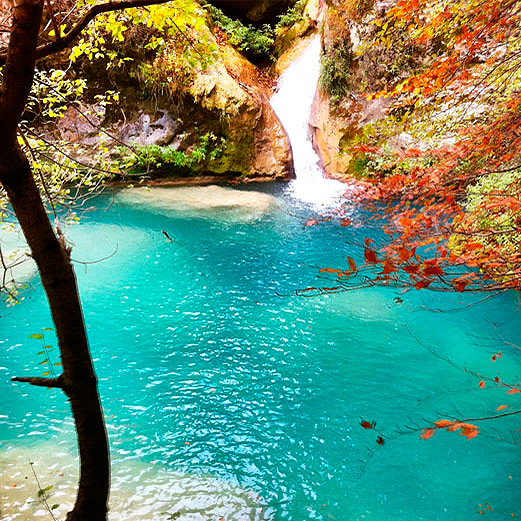 Nacedero del río Urederra
El manantial donde nace el río Urederra es de ensueño escondido a los pies de las murallas de piedra caliza de la sierra de Urbasa, el símbolo de los bosques navarros . Toda una una auténtica maravil...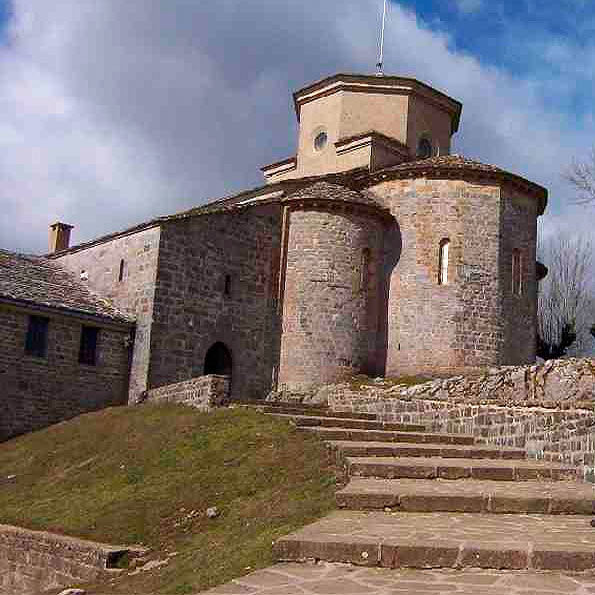 Santuario San Miguel de Aralar
Constituye uno de los centros de espiritualidad más conocidos de Navarra. Es un templo románico con tres naves y tres ábsides localizado en lo alto de la sierra de Aralar, desde donde se divisa una pa...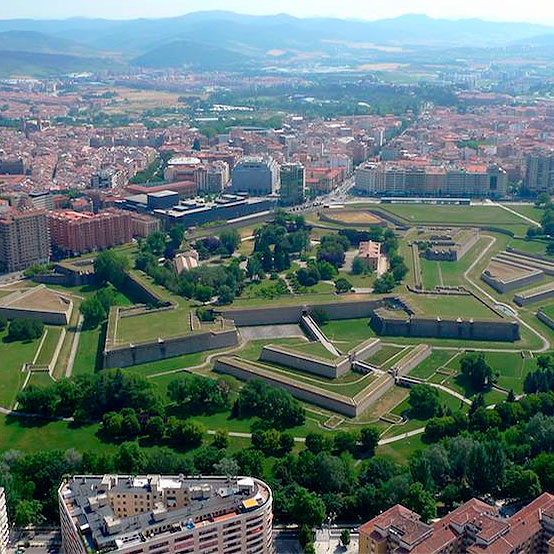 Pamplona
Pamplona invita a disfrutar pausadamente de sus parques y a callejear por su casco antiguo; invita a degustar su gastronomía y sus populares pinchos, regados con un buen vino, disfrutar de festejos ún...
UPCOMING EVENTS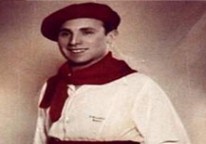 Certamen de Jotas Raimundo Lanas
En Murillo El Fruto, 3 de noviembre
El sonido de Navarra es una jota. Esta ancestral forma de expresión popular no ha caído en desuso. El juglar de la jota navarra por excelencia fue Raimundo Lanas, también conocido como el Ruiseñor. Na...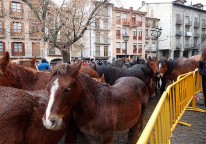 Feria de San Andrés
En Estella/Lizarra, del 30 de noviembre al 1 de diciembre
Tiene lugar en la Plaza de Santiago la tradicional exhibición de ganado y en la vecina Plaza de los Fueros, se expone una muestra de artesanía de la comarca. Además, a lo largo de toda la jornada se ...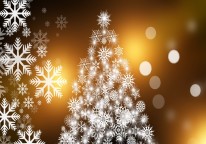 Navidad en Estella
En Estella, del 1 al 7 de diciembre
En el siglo XV se la conocía como "Estella la bella" y en la actualidad sigue haciendo honor a este adagio: es ciudad románica que atesora palacios, casas señoriales, iglesias, conventos, puentes y he...